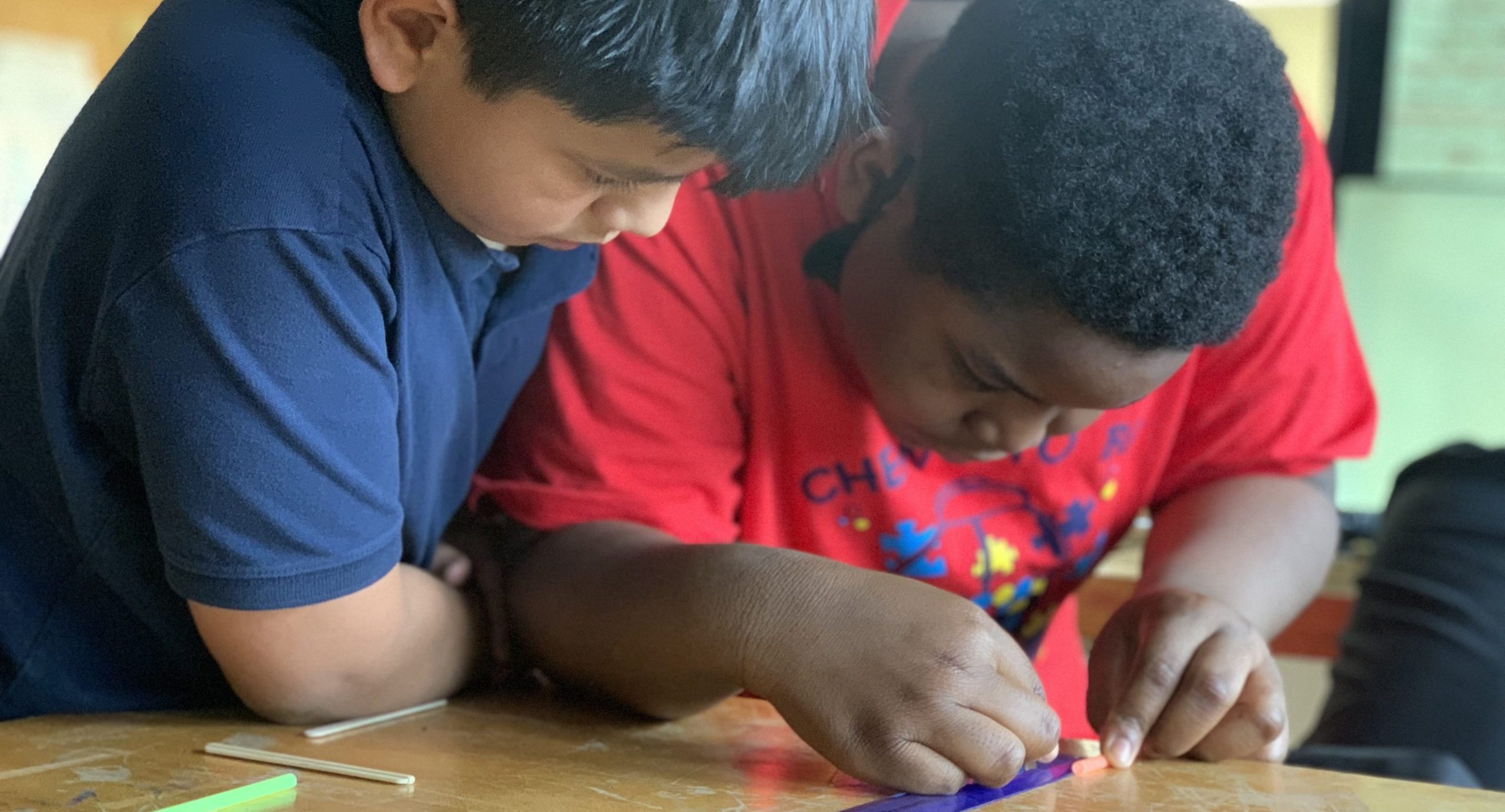 Promise Youth University (PYU) is an after-school and summer program serving 3rd – 8th grade scholars at Thirteenth Avenue Elementary School, offering them an affirming, supportive space to explore and expand their interest though courses like coding, robotics, stepping, anime, and debate. PYU emphasizes both college and career readiness, supporting scholar skill development and exploration of top career industries, with a focus on STEM careers and the arts. The PYU aims to:
Provide high-quality educational and enrichment programs that will enable scholars to improve academic achievement and promote positive behavior and appropriate social interactions with peers and adults.
Implement activities that promote parent involvement and provide opportunities for literacy and related educational development to the families of participating scholars.
Support student transitions, from elementary into middle school and beyond.
In all of our work we are mindful of the importance of surrounding youth with positive relationships, which much research identifies as the single most important factor in youth development. (e.g., https://www.search-institute.org/our-research/)  To date, the program has served an estimated 400 unduplicated youth, providing over 1500 hours of academic support and  enrichment services. Serving as a key partner in the school community, PYU participates in the school's academic intervention and student support team meetings. Additionally, program staff coordinates afterschool partner meetings, focused on aligning the efforts of the school's afterschool partners.
The PYU is a licensed childcare program through the New Jersey Department of Children and Families. PYU is funded through the New Jersey Department of Community Affairs and the New Jersey Department of Human Services, Family Development Division.