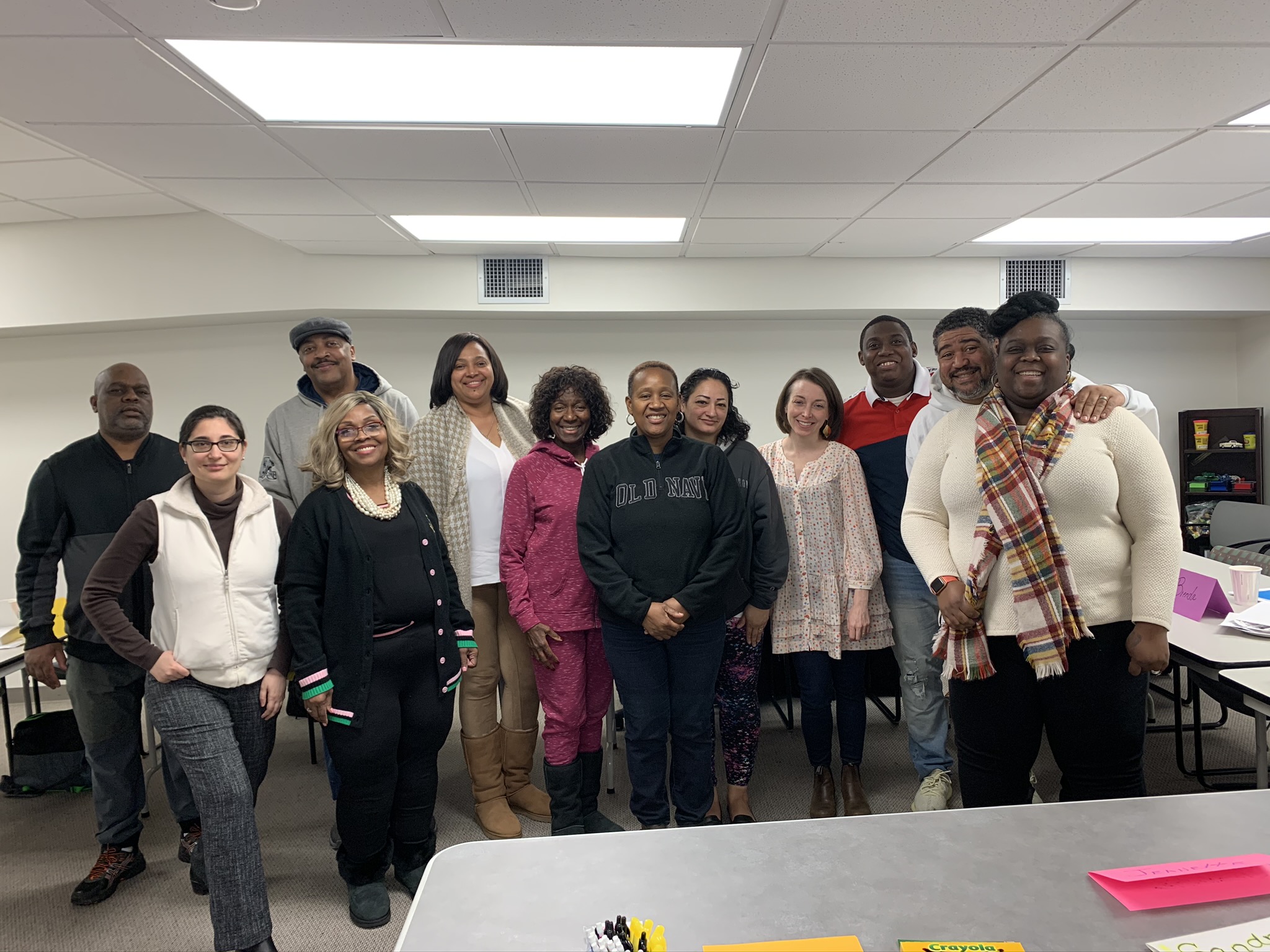 Clemente Veterans' Initiative (CVI) Newark
Exposure to the humanities can be a life-enriching and empowering experience for all people, not just those lucky enough to attend college.  Clemente Veterans' Initiative (CVI) Newark is a free college course in the humanities that explores themes of war and reconciliation through philosophy, literature, art and US history, and writing. CVI Newark is based on the idea, from Clemente founder Earl Shorris, that the insights and skills offered by studying the humanities can provide us with crucial tools for gaining control over our lives and becoming more engaged in our communities.
For those who aspire to attend college in the future, CVI Newark offers an opportunity to experience a college classroom and earn 3 transferable college credits from Bard College at no cost, and without using any VA benefits. All books and instructional materials are provided to students free of charge. CVI Newark is open to all veterans—regardless of discharge status—and civilians.  A high school diploma or GED is not required for admission.
Cornwall's first two courses, which ran in the spring of 2020 and 2021, drew veterans of the Air Force, Army, Marines, and Navy as well as friends and family members of service members. Students overwhelmingly reported positive experiences in the course and praised the class' sense of community. They explored classic Greek texts by Sophocles, Plato, and Pericles; Tolstoy's War and Peace; foundational American works like the Declaration of Independence, the Gettysburg Address, and Walt Whitman's poetry; and art and warfare through the ages.
CVI Newark is a collaboration among Bard College, the Clemente Course in the Humanities, and the Cornwall Center, and is supported by funding from the New Jersey Council for the Humanities, Rutgers University-Newark Chancellor's Seed Grant, and the Institute for the Study of Global Racial Justice.